Join curator/host Cassius Khan and a variety of highly accomplished musicians and tea specialists as they immerse you in the cultures of the world, bringing you connection to generations past through songs and experiences that have endured for thousands of years.
On May 24, join Cassius and renowned Indian Kathak dancer Amika Kushwaha for an illuminating afternoon of music and refreshments. This event is free and welcome to all.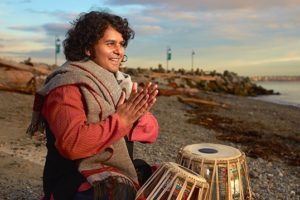 About Cassius Khan
Canada's most recognizable Indian Classical musician, the globally renowned Cassius Khan is a performer of combining the Classical styles of Ghazal/Thumri singing and the Tabla, the North Indian pair of drums and presents both, simultaneously. He is the senior disciples of the late Malika e Tarannum Mushtari Begum (Dec 25th 1934-March 14th 2004) and Tabla maestro Ustad Rukhsar Ali, who belongs to the Delhi Gharana of Tabla playing. Combining Indian Classical singing with Tabla, for a single artist, is a first in Indian classical music. Many noted Indian Classical Music gurus have proclaimed that singing and playing Tabla in unison is a difficult feat to master as Tabla playing requires skill and strength, as well as an absolute concentration on the kaleidoscopic rhythm patterns of the repertoire, and singing requires absolute skill in the execution of notes and vibrations of the voice and excellent breathing control. Khan's trademark is performing the extremely rare and difficult "Tarannum Ang Gayaki style" in which the lyrics share a different metre from the rhythm but they join at the Sum point in a certain phrase.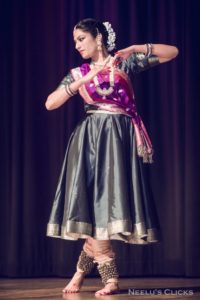 About Amika Kushwaha
Amika Kushwaha is a performer, choreographer and instructor of Kathak. She is one of the few Kathak artists in Canada who pairs her performances with live musical accompaniment. This live collaboration between dancer and musician enables moments of spontaneity and thus no two performances are ever the same. Her interactions with her audiences and her style of explanation of dance compositions have made her a delight to watch on stage. She has performed in notable festivals such as the Next Step Dance Festival, the Indian Electronica Festival, Vancouver Island, SXSW, Canada Music Week, Mission and Vancouver Folk Music Festivals.
Apart from showcasing this dance form in its traditional glamour, Amika has choreographed Kathak to many different musical genres and can intuitively interface with dancers from a variety of other dance forms, whether it be Flamenco, Canadian Step, Tap, African, or Ballet all while staying true to the art of Kathak.
Amika Kushwaha is also the Artistic Director and Co-Producer of the Mushtari Begum Festival of Indian Classical Music and Dance, which was founded to maintain and showcase classical Indian music in Western Canada.
In addition to dancing and performing music, Kushwaha holds an M.Sc. in Chemical Engineering and is a sought after Kathak instructor in Western Canada. She currently accepts all levels of students and teaches in New Westminster, BC Canada.